Who We Are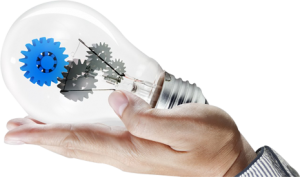 Commsco is here to help you make the right choice for your business communication solution. We can provide the widest choice in terms of networks and mobiles devices as well as complete communication packages including fixed line communications.
Get the right solution every time with our free, no obligation service to check you're on the best tariff by evaluating your usage habits and spend. We use an independently managed market analysis tool called Tariffcom so businesses can receive a completely impartial review of their mobile.
One point of contact, means we deal directly with the networks, saving you time do the important things. We pride ourselves on first class account management and expert advice, whether you're face to with our local account manager, on the phone or on the web.
Providing mobile solutions for businesses of all sizes we can tailor our products and services to suit your individual needs.
Let us help you transform the way your business communicates and to free your workspace with a truly work anywhere solution
Our Experience
Commsco is a market leader in providing communication solutions to the public and private sector.
'Free your workspace' - In todays business environment your workspace should not be limited to your desktop computer or your laptop which is connected to your corporate network. Your employees should be able to work where they, when they want and not dependent on only having good connectivety to your applications when they are in the office.
With over 20 years of experience in the technology and mobile industry we understand how to develop, deploy and support a tailor made communications solution that will enable you work in an agile and flexible way.
Our strong partnerships with the major airtime and communication solutions providers means that we can offer truly agnostic and independence advice to our customers.
Due to the felixible nature of the services we offer we can delevop your communications strategy irrelevant of your business size.
Work for us ?
Commsco is a unique employer within the technology market place, we are passionate about the technology we sell and all our employees practice what they preach.
You have unique experiences, skills and passions—and we believe you can bring them all to commsco for a rich, rewarding career and lifestyle that will surprise you with its breadth and potential. Just imagine the excitement and satisfaction of what you can do, where you can go, and the difference you can make with the resources of Commsco behind you.
Here at Commsco, we help change the way the world lives, works and plays. contact us regarding our job opportunities by sending us your cv and, if you like what you see, consider joining us—our people are some of the most extraordinary people you'll ever meet.
Advantages

Dedicated Account Management for all our customers.

Delivery of relevant and secure Information, Applications and Collaboration Tools to the appropriate user whenever, wherever and however they require

Information Technology which focuses on Information and transforms the way people work for the better.