Unified Comms – Free your workspace
Unified communications is an increasingly important investment for organisations looking to improve productivity and responsiveness while reducing IT costs.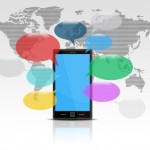 "We're passionate about flexible communication, and we're keen to help our customers transform to a more flexible way of communicating"
Unified Communications is transforming the way we communicate with our customers and colleagues, enabling technologies like Instant Messaging, Voice, Video, desktop sharing and collaboration on a Single Platform.
This new way of communications enables you to work in a more effective way and drives down the cost of your communication by using IP Telephony as the underlying technology, meaning an internet connection is all you need.
Choose Microsoft Lync
Microsoft Lync 2013 delivers streamlined communications for the users in your business, so they can find and communicate with the right person, right now. Work across different locations and time zones using a variety of communication methods such as instant messaging, conferencing, and enterprise voice. Microsoft unified communications can also help organisations reduce the operating costs of travel, telecom and IT, while allowing them to improve their business outcomes in a sustainable way
Choose Vodafone Onenet for Business
Vodafone One Net Enterprise Cloud brings all your fixed and mobile communications together in a single cloud-based system. It's a scalable, flexible and future-proofed solution designed to help your organisation improve communication and collaboration, and reduce your capital expenditure.
Introducing Vodafone One Net Enterprise Cloud to your organisation is simple – we'll put the system in place and manage it for you. Call us today and find out how we can help you find better ways of working.